Dr. Monique P. Hill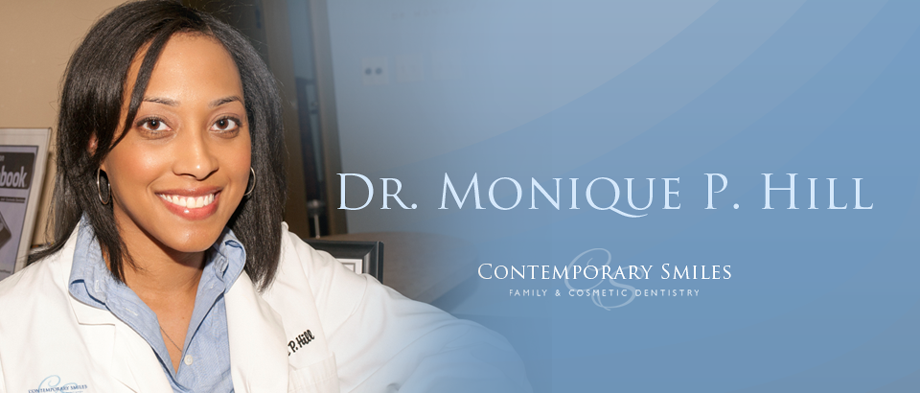 Dr. Monique P. Hill
Dr. Monique P. Hill spent her early life in Detroit, Michigan.   As a teenager, her family relocated to Hoover, Alabama.  She was a member of Hoover High School's class of 1999.  Dr. Hill completed her undergraduate studies in 2003 at Alabama Agricultural and Mechanical University where she received a B.S. in Chemistry.  In 2007, she received her Doctorate of Dental Surgery at Meharry Medical College in Nashville, Tennessee.  Upon graduation, Dr. Hill went on to practice as an associate dentist in the private and corporate sector in the Birmingham, Alabama area.  In 2010, she fulfilled her dream of opening a private practice.
At Contemporary Smiles Family and Cosmetic Dentistry, Dr. Hill strives to make her patients appreciate the value of good dental health.  She is diligent in both explaining and performing any dental treatment needed.  Dr. Hill's goal is to make your dental visit as comfortable and relaxing as possible.
Dr. Hill is a member of the American Dental Association, National Dental Association, and serves as the secretary of the Alabama Dental Society, Birmingham Chapter.  She is also a member of the Birmingham Chapter of the Alabama A&M University Alumni Association and Alpha Kappa Alpha Sorority, Inc.  In an effort to promote the dental profession, she also serves as a youth mentor and participates in various outreach programs.